The German Beer Purity Law
What is it that makes German brewing so exceptional? It's the Reinheitsgebot – the German Beer Purity Law of 1516 – which unites some 1,300 breweries across the country. Krombacher is no exception. The world's oldest law regulating foodstuffs makes exceptional quality, purity and freshness a sacred duty – one that we observe as a matter of course at Krombach. To this day, the German Beer Purity Law offers the very best in consumer protection. According to the Reinheitsgebot, beer has just three original ingredients – water, hops and malt.
Yeast unknown at that time and so was its significance for the fermentation process. That's why the fourth ingredient was only added to the list later. Enacted 500 years ago on 23rd April 1516, it remains the most venerable piece of legislation governing the manufacture and supply of goods still in force.

We are marking this jubilee year by celebrating Germany's unique beer culture, and by demonstrating how we brew Krombacher day in, day out with the same artisanal craft and passion – even if we now do so with state-of-the-art technology.
Questions and Answers
1. What is the German Reinheitsgebot?
Five hundred years ago, on 23rd April 1516, the world's oldest and most venerable consumer protection law was enacted. Still in force today, the Reinheitsgebot is what unites around 1,300 breweries in Germany. It represents a commitment to the highest quality, purity and freshness – attributes that we pursue as a matter of course at Krombach. Beer that is faithful to the German Beer Purity Law has precisely four ingredients: water, hops, malt and yeast – to brew a great beer, you need no more. To this day artificial aromas, colours, stabilizers, enzymes, emulsifiers and preservatives are absolute taboo.
Today, the Reinheitsgebot is legally anchored in the Interim German Beer Law, which is linked to the Ordinance on the Registration of Additives. It is a statutory requirement that only the four basic materials can be used for brewing. Anyone who brews beer in Germany according to the Reinheitsgebot is producing a protected "traditional foodstuff". In doing so, they may not use any of the numerous, and mostly artificial additives that the European Union otherwise permits for the purpose of brewing beer. As is the case for all other basic and luxury foodstuffs, authorities within the constituent states of the Federal Republic of Germany are responsible for monitoring the observance of these legal regulations.
2. Why was the Reinheitsgebot of 1516 enacted?
The decree that is today known as the Reinheitsgebot was proclaimed in 1516, in the Bavarian city of Ingolstadt. It was the climax of a legal development stretching back many years, whereby various authorities and courts set out to improve the quality of beer, which at the time was important source of nourishment for the population, through regulations.
The directive for the production of beer that was enacted by Duke William IV and his brother Duke Ludwig X, now known as the Reinheitsgebot, originally had three objectives in protecting consumers:
For one thing, the law prevented the addition of such ingredients that, while lending the beer a certain flavour, body or intoxicating effect, were nevertheless inferior in quality to hops and malt, or even poisonous. Adulterators of beer might add toxic ingredients to their brews such as thorn apples, henbane or deadly nightshade. Furthermore, the law was designed to protect people from excessive beer prices and to exclude the use of wheat in brewing, since this cereal was so important for baking bread, the staple diet of the population.
Protecting people against the use of substances that are toxic and dangerous to the health was also the main motivation behind older, local regulations on beer production (for example Augsburg 1156, Nuremberg 1293, Weimar 1348, Weissensee/Thüringen 1434 and Munich 1363).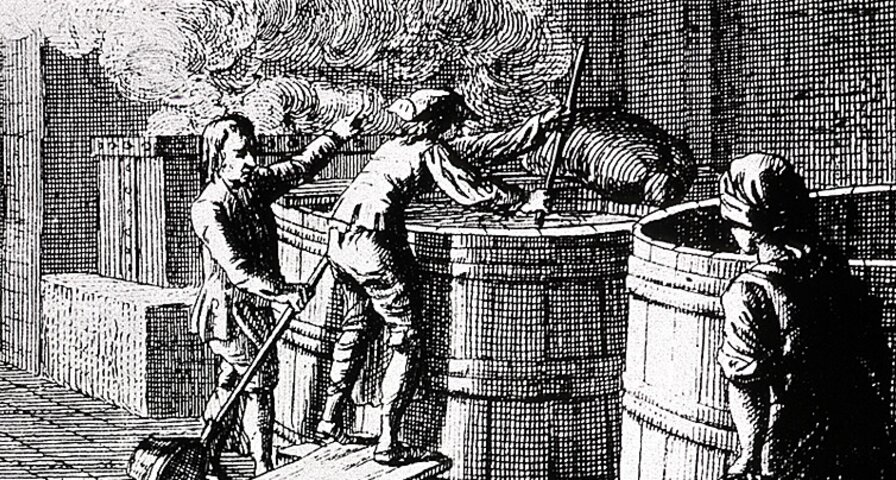 3. The German Reinheitsgebot is 500 years old. What is the benefit for today's consumer?
Some 500 years later, there are still plenty of arguments for the maintenance of the Reinheitsgebot:
Transparency and clarity for the consumer
The Reinheitsgebot is the world's oldest piece of consumer legislation that is still in force, unchanged, to this day. It stands for transparency, authenticity, clarity and purity. In an age of globalized commodity markets and ever more diverse, often artificial ingredients, the Reinheitsgebot presents one of the all-too-rare exceptions. Although just four ingredients are permitted by the Reinheitsgebot, it's incredible to think that every day, more than 1,300 German breweries produce an amazing variety of around 5,500 different beer brands, each with its own character.
Quality ingredients
The German brewing industry has managed to steer clear of food scandals for the simple reason that the raw materials it uses are subjected to continuous and comprehensive controls against residues and contaminants at every stage of processing. The burden of monitoring, compliance and transparency sits significantly more lightly on the shoulders of the brewing industry than is the case for other sectors within the food and drinks industry, because with just four natural ingredients, only a very small number need to be controlled. The food security aspect was very clearly confirmed in the drafting of the law regarding the taxation of beer of 26th July 1918: "Experience has taught us that the Reinheitsgebot ensures a consistent and flawless product with the utmost safety, and that hazards to the health of the consumer, which are often observed in the use of substitutes, do not come about."
Protection against genetically modified raw materials
The Reinheitsgebot is the oldest consumer protection law still valid without changes. It stands for transparency, naturalness, clarity and purity. In particular in a time of globalized commodity flows and increasingly diverse, often artificial ingredients, the Reinheitsgebot is one of the rare exceptions. Although beer production according to the Reinheitsgebot only permits four natural ingredients, more than 1,300 German breweries produce a unique variety of about 5,500 different beer brands full of character every day.
The Reinheitsgebot enjoys worldwide fame and popularity
You will find breweries in all four corners of the Earth where they brew beer according to the Reinheitsgebot. Brewers and maltsters from all over the world beat a path to Germany to complete their education and training. German educational institutions for brewers and maltsters enjoy the same outstanding reputation across the globe as the Reinheitsgebot itself. Both at home and abroad, beer is recognized as an essential aspect of the German way of life. This exalted status of beer in the German cultural environment owes itself, to a very significant degree, to the regulation of its production summarized in the single word, "Reinheitsgebot". Consequently the European Union has conferred upon beer brewed according to the Reinheitsgebot a particularly high level of recognition, as a protected "traditional foodstuff".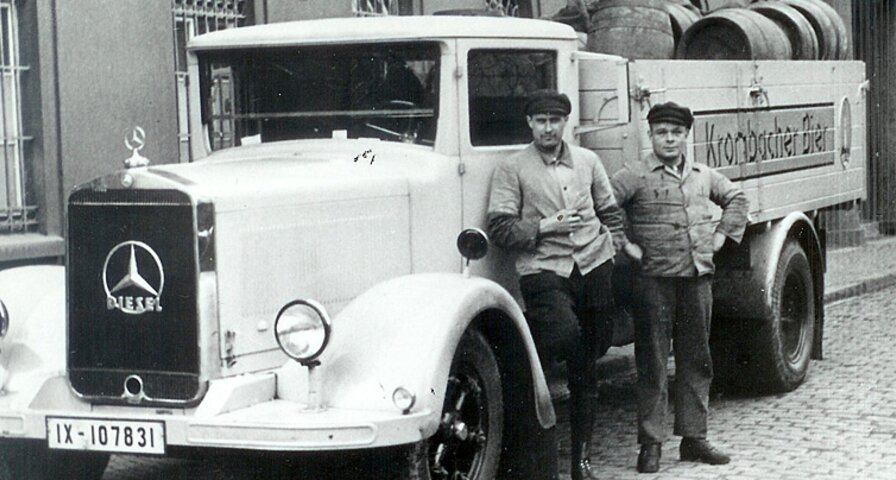 4. Can beer that does not conform to the Reinheitsgebot be brewed in Germany?
Yes. The law allows an exception for so-called "speciality beers". This provision applies to all states within the Federal Republic, with the exception of Bavaria. Brewers are thereby permitted to produce beers with seasonings or fruits added. Famous beer varieties that depart from the strict application of the Reinheitsgebot include, for example, Berliner Weisse and Leipziger Gose. However, according to the established law, brewers can only use such ingredients that lend the beer a special character, i.e. flavour. Substitutes for malt or hops are not permitted, even for "speciality beers". Breweries are also allowed to depart from strict application of the Reinheitsgebot for export purposes. However, speciality beers and beers for export require a special approval from the state authorities. Home-brewers are also under no obligation to adhere to the Reinheitsgebot, so long as they do not brew more than 200 litres per year.
Here at Krombach we strictly adhere to brewing Krombacher beer according to the German Beer Purity Law, with the same craft and passion as ever, but using modern, state-of-the-art technology.
5. Does conformity mean uniformity? A lack of variety?
Absolutely not! Even though there are just four ingredients – water, malt, hops and yeast – this allows an immense range of possibilities for brewing high-quality beer. Around 170 different hop varieties and 40 different malt varieties are available to brewers. And there are almost 200 different strains of brewer's yeast. On top of that, the choice of water used influences the flavour of beer. It also goes without saying that the specific brewing methods employed make a huge difference. Given all of these variables, there are more than a million different ways you can brew beer while adhering to the Reinheitsgebot.
Just take a look at the market and it is clear that the breadth of variety of German beer brands is increasing. Based on the sheer diversity of breweries and beers in Germany, which is quite unique in the world, it is estimated that at least 5,000 types of beer were produced in German mash tuns at the turn of the century. And over the past ten years alone, a further 70 breweries started up in Germany. The German Brewers' Federation itself estimates that there are more than 5,500 beer brands. Accounting for more than 50% of market share, pils is the undisputed leader in terms of its popularity among consumers, followed by "export beer" (soft-textured pale lager) and wheat beer.
Each week at least one new beer comes onto the market. In recent times, increasingly hopped and malty, intense-flavoured beers (including many "craft beers") have enriched the variety of German beers on offer. The beer market is nowhere as diverse as it is in Germany; in no other country do consumers enjoy such a wide selection. German beer drinkers could, hypothetically, try a different beer every day for more than 15 years – without ever sampling the same beer twice!
6. What significance does the Reinheitsgebot have for consumers abroad?
German beers brewed according to the Reinheitsgebot enjoy a steady growth in popularity abroad. Germany ranks as number one in the list of the largest European producers of beer. At around 15.5 million hectolitres, Germany exports even more beer abroad than most other countries produce, underlining the popularity of beers brewed according to the German Beer Purity Law. Current figures show that Germany's breweries have in recent times also been able to profit from the economic boom in Asia, and the associated increasing demand for quality products from abroad. But even within the European Union we have seen a positive trend. Clearly the reasons for this are the high quality, and exceptional reputation of German beers.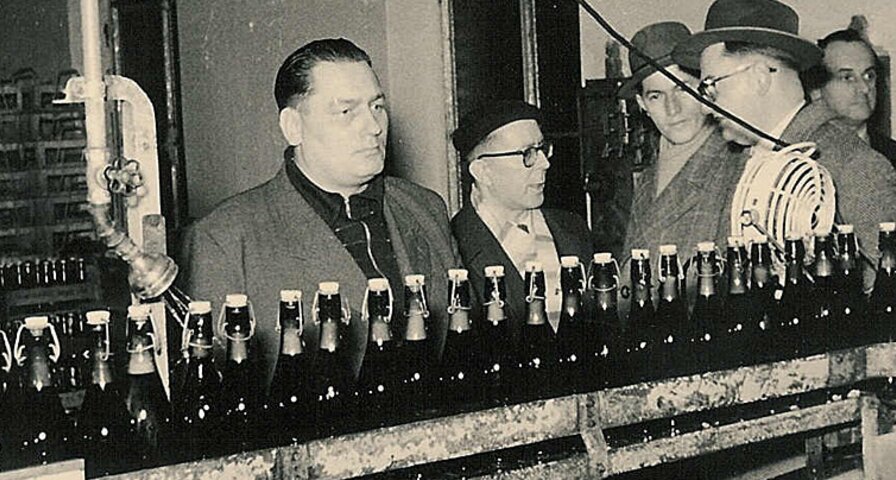 7. Why was there no mention of yeast in the Reinheitsgebot of 1516?
It might strike you as odd that the original document of 1516 makes absolutely no mention of yeast, even though without it, you cannot brew beer. The reason: at the time, the precise effect of yeasts was not yet established. Nonetheless, at the time of William IV people did know that without yeast, there could be no beer. It is just that the multiplication of yeast cells was seen as a product of the brewing process, rather than as an ingredient, especially because unlike water, malt and hops, it was not added to the brewing vessels. So long as the nature of fermentation had not been scientifically analysed, people assumed that alcohol was already present in the fermentable solids, but only manifested itself as a result of fermentation. So it is not surprising that in those days you would often find brewers located near bakeries: there were huge amounts of yeast cells present in the atmosphere of bakeries, which could activate powerful fermentation. Hence the German saying, "Today I bake, tomorrow I'll brew"!
The fermentation process was thus seen in those days as a product of chance. If too many wild yeasts spoiled the beer, this would create an unpalatable product and hops and malt would be wasted. In fact, even today, if a German says bei ihm ist Hopfen und Malz verloren it means: "he's a dead loss"! Nowadays of course we develop pure yeast cultures, in other words we only breed strains of yeast that are suitable for each particular style of beer. Yeasts that do not belong to special beer cultures are described as "wild yeasts". They can produce cloudiness or undesirable flavours in beer.
For our Krombacher beer we have selected the best yeasts from a wide selection, which our brewers have cultivated to develop unique cultures. We rely on a blend of various strains of yeast, specific to the requirements of each individual beer. Since the yeast's level of purity is absolutely decisive, we only use yeast once. It is only by using young and energetic yeast that we can ensure the production of a consistent flavour in the fermentation process.
8. What's the difference between hops and hop extract?
Hop cones, hop pellets and hop extract are all different ways of processing hops. Hop cones are raw hops with leaves and stems. Hop pellets are milled and pressed cones. Hop extract, contrary to a common misunderstanding, is in no way an artificial or synthetic product. To be more precise, hop extract would be better described as hop concentrate, which is exclusively obtained through extraction from completely natural hop cones that have been crushed and pressed. This process brings about an enrichment of the precious substances in the hops. So these are hop products as understood by the Reinheitsgebot, which have simply been processed for the purposes of transportation and storage.
It is understandable if at first glance you think that raw hops and hop cones are especially natural, but there are disadvantages for both hop merchants and breweries: dried hop cones have a limited shelf life, even when optimally stored without exposure to air. This limitation does not apply to pellets and extract/concentrate. To guarantee consistently high quality throughout the year, both hop merchants and breweries rely on having stocks for a certain degree of security of supply and independence from fluctuations in the harvest. That is why hop extract and pellets are widely used.
To produce pellets, the dried hops are purified of foreign bodies, sifted and then ground into hop powder in a mill. This hop powder is no different in its composition to hop cones. Gently compacting the hop powder in a pellet press to produce hop pellets and then packing them in airtight and light-proof containers prevents the loss of quality that hops would undergo through the course of the ageing process.
To manufacture hop extract either carbon dioxide or alcohol is used in order to extract the hop oils and resins from the hops. Here also, any doubts are completely without foundation, since both carbon dioxide and alcohol are in any case naturally present in beer as metabolic products. With extraction it is only a question of the valuable hop oils and resins, which return unaltered to the concentrated product. Few people know it, but as a result of this special and elaborate process, hop extract is significantly more expensive than hop cones. The accusation that breweries use hop extract just to save money, is therefore false.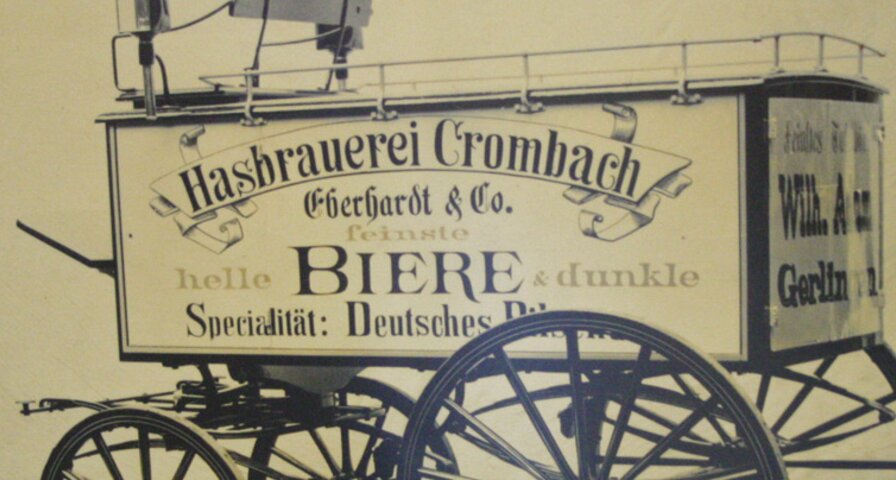 9. Why is it that wheat is used in some German beers brewed according to the Reinheitsgebot, even though this is not a listed ingredient?
There was already a long tradition of wheat beers in the 16th century. The reason why wheat malt goes unmentioned in the Reinheitsgebot of 1516 is however not because of any doubts about its purity. It is due to a quite different consideration: in those days wheat cereal had to be used first and foremost for bread, in order to ensure security of nourishment for the population. It is clear that Duke William IV himself had no serious doubts the suitability and reliability of wheat malt for beer brewing, because just a few years after the enactment of the Reinheitsgebot in Ingolstadt he granted the manager of his estates in Lower Bavaria, in return for a considerable sum of money, the exclusive privilege of brewing wheat beer. When in 1567 the brewing of wheat beer was forbidden in the entire Duchy of Bavaria, because this required too much wheat, only the original license-holders were excluded from the ban. The general ban remained in place until 1798. In the meantime however, various sovereign lords found a good source of income from the establishment of privileged Weisser Brauhäuser (wheat breweries) and issuing licenses for brewing wheat beer (known throughout Bavaria as Weissbier – there are still Weisser Brauhäuser to this day).
Moreover: to this day, only barley malt can be used for the production of bottom-fermented beers (e.g. pils, export and light or dark lager beer), whereas for the production of top-fermented beers (e.g. wheat beer) malts from cereals other than malt is also permitted. That's why, for example, at least 50% wheat malt is used for producing wheat beer, but spelt and rye malt can also be used for producing top-fermented speciality beers. On the other hand, maize corn and rice, which are frequently used by brewers elsewhere, are not permitted ingredients in Germany.
10. How is beer filtered and made long-lasting?
Hops not only give beers their typical flavour, but also help to conserve beer thanks to their bitter resins and tannins. In the Middle Ages beers that were casked and sent on sea voyages were more strongly hopped so that they would keep longer. Special measures to conserve beer are generally unnecessary thanks to the hops and the prevailing climatic conditions in Germany. For this reason, beer that is brewed for consumption in Germany is rarely pasteurized; this practice is more common for beers that are exported overseas.
The proteins and tannins that are naturally present in beer can lead to the appearance of cloudiness when beer is stored for a long period. In order to remove yeast cells and other sedimentation from beer, it is generally filtered. This is done by using exclusively mechanical agents, since these are insoluble and have absolutely no influence on the beer's flavour. The use of chemical agents or additives is forbidden. Kieselguhr is commonly used together with silica gel as a mechanical filtration method, and/or PVPP, a neutral plastic. These mechanical filters retard the yeast cells, proteins and tannins that can cause haze and are themselves removed from the beer through filtration.
For Krombacher beers we completely do without the use of PVPP. The required stabilization of cloudiness can also be achieved through another technology that is optimally adapted for this purpose, such as for example a suitable cold storage stage before the filtration.