Three steps to enjoyment
Three simple steps turn natural products into a wonderful beer: brewing; fermenting and filtering.
Our modern brewery is a tour-de-force in the art of engineering and food technology.
1. Brewing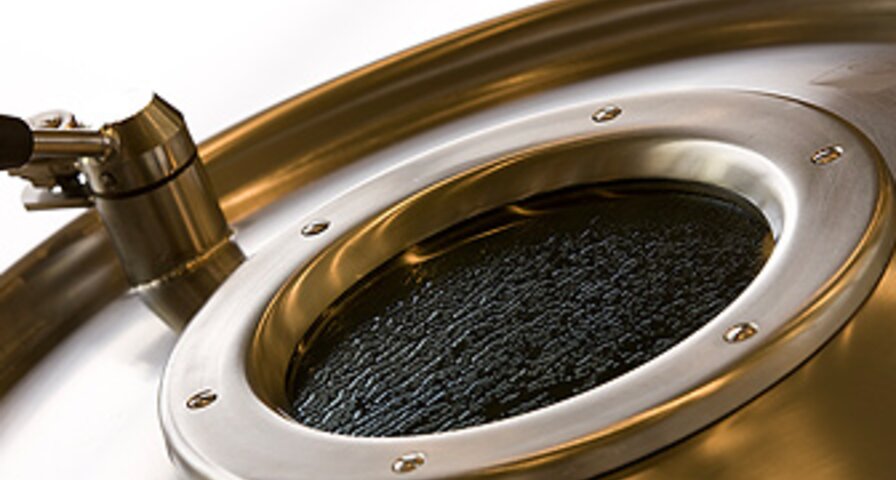 During the brewing process, the crushed malt is mixed with Felsquellwasser® (mountain spring water) in the mash tun and heated. This mashing causes the starch contained in the malt to be brought into a water-soluble and fermentable form. Subsequent lautering in the lauter tun separates the solid and liquid constituents of the mash from each other. The hops are then added to the wort copper and the entire mash boiled so the wort emerges.
2. Fermenting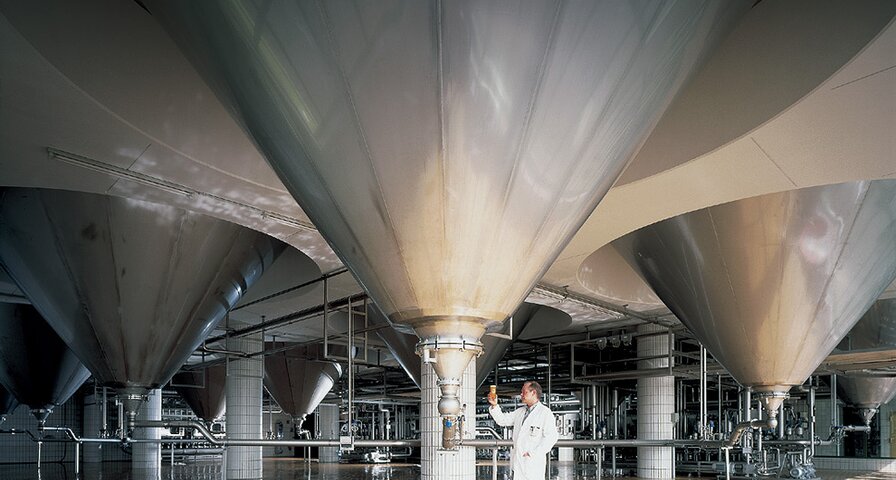 Once the 98°C hot wort has cooled down, we add a crucial component, our unique cultivated brewer's yeast. The mixture is left for between five to seven days enabling the malt starch contained in the mixture to ferment producing alcohol and carbon dioxide. A large portion of the yeast is then removed and the brew is transferred to storage tanks to mature.
3. Filtering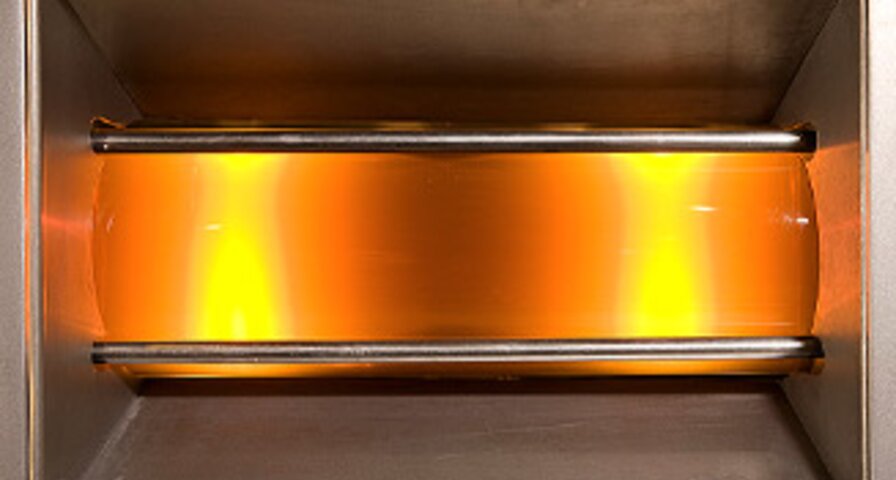 At this stage we remove all trub or lees and the remaining yeast from our Krombacher in three stages. Separation in a centrifuge is followed by kieselgur filtering with the final filtering taking place through layers of cellulose. The beer is then finally tested for quality prior to being bottled.
Facts and figures
Duration of a mash 7 hours
Malt needed per mash 11 tons
Beer brewed per mash 670 hectoliters
Beer brewed per week up to 140.000 hectoliters
Stored beer incl. fermentation up to 380.000 hectoliters
Bottles filled per second up to 120 pcs.
Bottles filled per day up to 5.500.000 pcs.