Discovering a new beer
It is always a challenge to discover a new product, but the opportunity to produce an alcohol free beer that tasted as good as a traditional pint was one that Krombacher wanted to overcome.
Alcohol-free beers had been produced, but many lacked the body and flavour associated with a good pint of beer. At Krombacher we developed our own new brewing processes, and designed and built two completely new brewing plants to produce alcohol-free Pils and Wheat. These two complex production processes are combined in Krombacher to generate alcohol-free beer with a genuine beer taste. First we brew Krombacher beer in the traditional way; we then interrupt the fermentation process to prevent the alcohol development.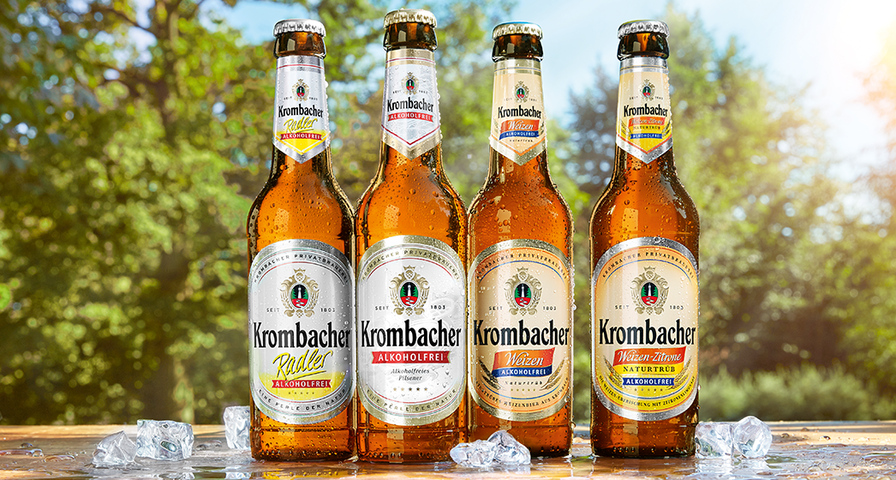 It is through this process of taking a fully brewed beer and through a complex but gentle process we extract the alcohol to create a great tasting alcohol free beer. This enables consumers to experience a genuine alternative to classic soft drink alternatives.